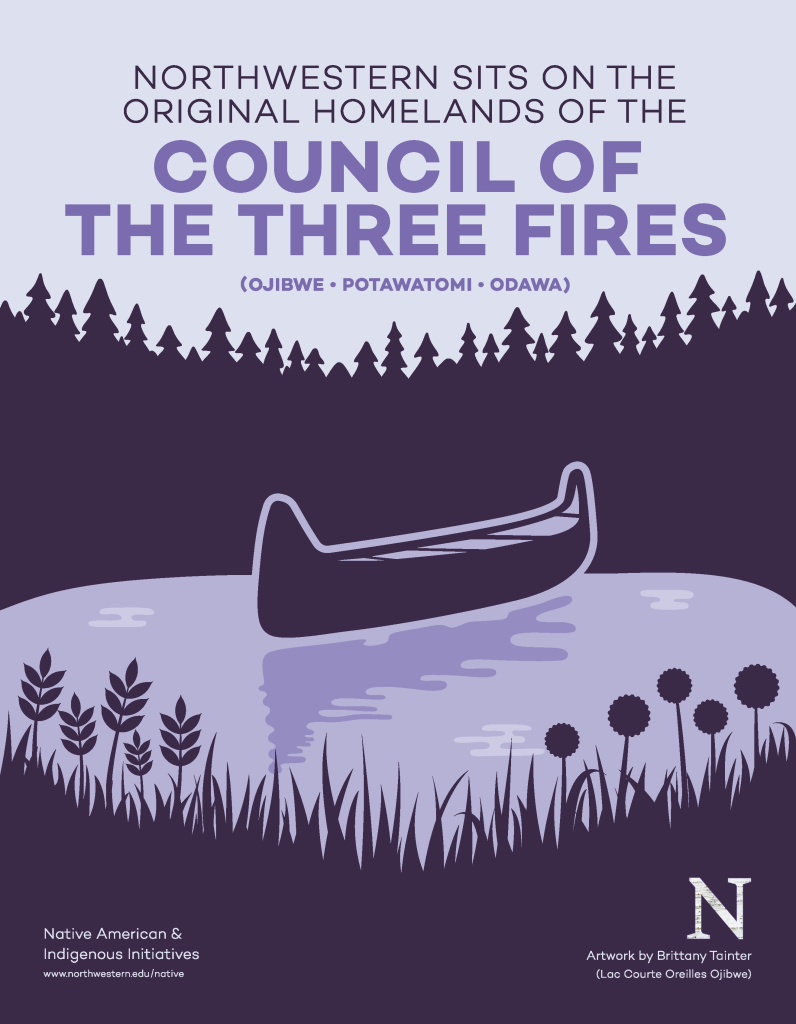 We recognize and acknowledge that Lambda Chi Alpha's Alpha Iota Zeta sits on the land of multiple Native nations. We acknowledge and honor the original peoples of the Chicagoland area – the Three Fires Confederacy, Potawatomi, Odawa and Ojibwe Nations, as well as other Tribal Nations that know this area as their ancestral homeland, including the Menominee, Ho-Chunk, Miami, Peoria, and Sac and Fox.
These lands were the traditional birthright of Indigenous peoples who were forcibly removed and who have faced two centuries of struggle for survival and identity in the wake of dispossession. We acknowledge the ground on which we stand so that all who come here know that we recognize our responsibilities to the peoples of that land and that we strive to address that history so that it guides our work in the present and the future.
We further acknowledge that this land is the current home to one of the largest urban Native American communities in the United States. Native people are part of Chicago's past, present, and future, and it is our responsibility to acknowledge these Nations and to work with them as we move forward as a more inclusive institution.
> Learn More About Land Acknowledgment