Our alumni brothers have been active participants of the chapter since Poledeon Club's inception. A Lambda Chi is a brother for life.
Alumni Relation Chair
Andrew Amir-Arjomand 25′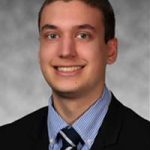 Dear Brothers,
Greetings! I hope this letter finds you well and in good spirits. The past year has been a trying time for all of us, with the ongoing world events causing uncertainty and disruption in our lives. However, I am proud to say that despite these challenges, Alpha-Iota Zeta has remained focused on growth and progress, and we have much to celebrate.
Firstly, I am thrilled to announce that this year we have welcomed over 30 new associate members into our brotherhood. This is a significant achievement and a testament to the strength and resilience of our chapter. The new associates bring with them a diverse range of skills, experiences, and perspectives, and we are excited to see the impact they will have on our brotherhood.
Our commitment to excellence in academics continues to be a priority for our chapter. I am pleased to report that we have maintained a high standard in this area, and are currently ranked #1 on the national scorecard among all Lambda Chi Alpha chapters. This is a remarkable achievement and a credit to the hard work and dedication of our brothers.
Another area where we have excelled is in our philanthropic efforts. We have raised more than $2000 last quarter to support men's health, and we are committed to continuing to make a positive impact in our community.
We have also started a house renovation project on the north side of the house, with the support of our alumni board. This project will help us to continue to provide a safe and comfortable home for our brothers, and we are incredibly grateful for the support of our alumni in making this happen. The renovation will not only improve the appearance of our house but also make it more energy-efficient and safe for our brothers and guests.
It is important to remember that none of these achievements would have been possible without the support and contributions of our alumni. We understand that many of you may be unable to visit the house at this time, but we want to assure you that we welcome you to visit us anytime. Your support and contributions have been essential to our success, and we would like to continue to count on your support in the future as we continue to strive for growth and excellence.
We hope that this letter has provided you with a glimpse of the exciting things happening at Alpha-Iota Zeta, and we look forward to hearing from you and staying in touch. 
Yours in ZAX,
Andrew Amir-Arjomand
Our long-running Alpha-Iota Zeta alumni publication, Zeta Data, was launched by Robert Bird '43 following World War II. Here you will find the most recent digital editions.
The time each of us spent at Northwestern went by quickly, but it gave us many cherished memories. No organization played a bigger role in our development than Lambda Chi Alpha. The lifelong friendships, leadership lessons, and shared values helped to make us the men we are today.
Donations from our loyal alumni are vital to securing Lambda Chi Alpha's future at Northwestern. You can make a huge impact on our
brotherhood today by making a gift to Lambda Chi Alpha Building Fund. Thank you for your dedication to Alpha-Iota Zeta!